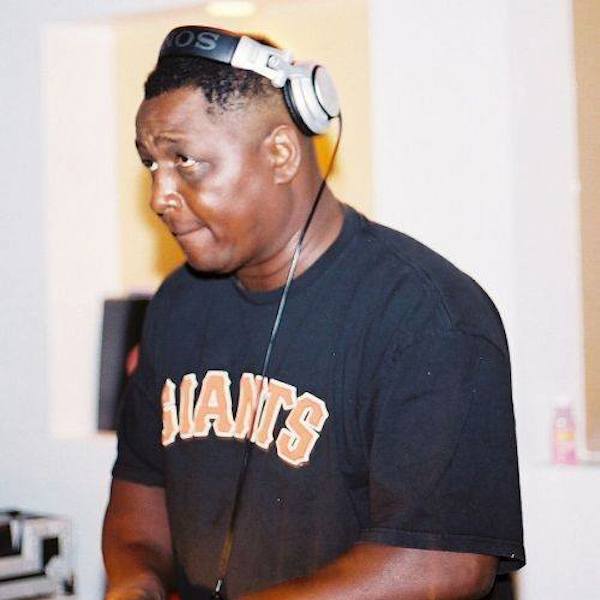 Artist
CALVIN MORGAN
Born and raised in Detroit, Michigan Calvin's formative years were nurture by soulful music that set the stage for what would become his life long passion.

Over the years Calvin grasped more of the European sounds of the late 70's and the early 80's and also the new wave groove of the B-52's out of Athens, Georgia. Calvin would get his 1st chance at Djing while at Cooley High School on the Northwest side of Detroit. His true influences would come from stations such as WJLB, WLBS and WDRQ. It's from these outlets that Calvin would gain exposure to club music. People such as Dwayne Bradley, Ken Collier, Delano Smith, Jeff Mills, The Electrifying Mojo, Darryl Shannon, prompted Calvin to turn his attention to House music.

In 1987 Calvin moved to Atlanta, GA. It was in Atlanta that Calvin would broaden his musical taste even further. At the time of his arrival, the musical vibe in Atlanta was one that was geared more towards Top 40 and the musical styles coming out of Florida. Never one to run from a challenge, Calvin would once again find himself being educated on new styles of music, Reggae, Soca, Latin, and Miami Bass. Throughout the Southeast Calvin would have the chance to play in states such as Florida, Alabama, North and South Carolina. In 1990 Calvin formed Calvin's Music Delivery Service, a mobile entertainment company. It has been said that Calvin has some of the best sound when it comes to House music and equipment rental. In the last eight years Calvin has played in London UK, Greece, South Africa, Switzerland, Germany and also at clubs Pacha, Lucifer and Naïve on the Island of Ibiza.

In the U.S. Calvin has played the cities of Chicago, Detroit, San Juan, Miami, Cincinnati as well as several late night, underground parties titled "Secrets". In the spring of 2006 Calvin teamed up with Michael Alan to bring SWEAT to the House heads of Atlanta. SWEAT started as a monthly event held on the 4th Saturday of the month. Focusing on deep, sexy, vocals and uplifting House with a bit of dance and disco classics, SWEAT has become a place where true HOUSE HEADS can come to get their Deep House fix.
2017-10-23
2017-10-23
2017-10-23
2017-10-23
2017-03-21
2017-03-21
2017-01-23
2017-01-23
I Rise
6 & Schaefer Mix

(6:21)
2017-01-23
2014-09-08