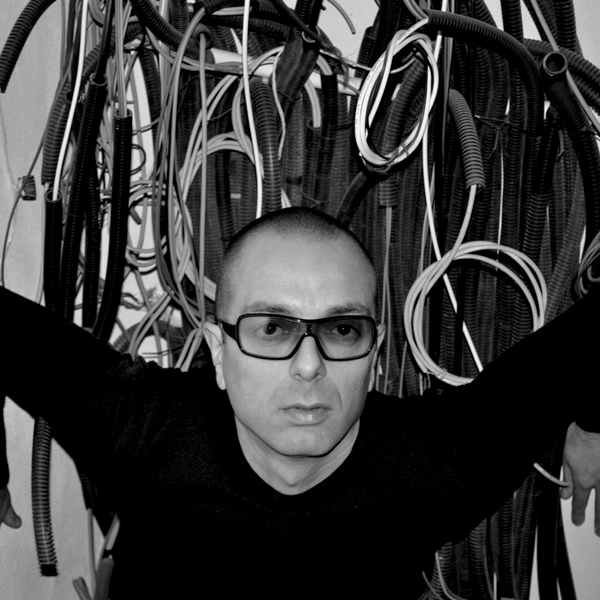 Artist
ANGELO POSITO
Italian DJ/Producer, from a small town in the province of Cosenza,
southern Italy, since he was a child he has been captured by the music and the drums have been his first love.
At the age of thirteen with the alias "Master Jay" started his dj career and immediately gets his first residency at the "People's Inn Club", one of the first underground clubs of southern Italy.
Even if very young, it is required by many clubs and events including the "Kristall" Salerno, the "Cine Disco" Potenza, the "Transformer" Cosenza,
to name a few.
In 1993, during the SIB in Rimini (expo of the Italian discos and dj culture), it is chosen as the face for the advertising campaign of "OXE", well-known company of club wear, for "Trend Discotec" Magazine.
In 1994 he moved to Perugia city and its underground sound, a mix
between "Classic House" and "Techno", it is enjoyed, allowing him to become the resident DJ of clubs such as "Privilege", "Black Barry" and "Subway" and resident of the "075 after", the only afrerhour in Umbria region at the time.
There are also many clubs where she performed as a guest, including the historic "Dorian Gray".
In 1997 he joined in the booking agency "House Staff" and in its english representative "ProdMix", one of the first major world dj agency.
After many years of playing other people's music, he feels the need to create his own sound and in 2004 inaugurates its "Global House Studio", where he began to develop his sonority.
The results were not slow in coming and in the same year made his
debut as a producer on the famous New York label "King Street Sounds", with the remix of "Big Moses feat. Kenny Bobien - Brighter Days", played by Top international DJ's such as Chus & Ceballos, Tony Humphries, Hippie Torrales, Tom Stephan, Roman S., Nico de Ceglia and many more.
With this remix its name beyond the borders of Italy and in 2005 went to Madrid for a collaboration with Sergio Fernandez, Top spanish Dj/Producer.
From this collaboration born "Sergio Fernandez & Angelo Posito - Acid Connection". The single released on "Intenso Recordings", label of D-Formation "Beatfreak Group", get a great international support.
In the same year, he was chosen as a DJ and Music Director of the
"Priscilla Club House" touring party very popular in Calabria and he is invited as a guest DJ at the famous Summer Event of the "Vecchia Fattoria Club", where he performed with Satoshi Tomiie, Little Louie Vega, Hector Romero and Francesco Zappalà.
His activity in the studio does not stop, and "King Street" decides to give him a remix of two great artists "Barbara Tucker & Tuccillo" the
track is "One Desire". This choice is a winner and the track reached the 11th place in the Suburbia chart of the famous "Radio Espana Network", as being supported by the major dance networks and many DJ's around the World.
This result allows him to get another prestigious remix always on "King Street". To be manipulated is the voice of Johnny Dangerous, historical artist of the House Music world scene.
His production work is much appreciated and are born other collaborations with various labels including the "EON5", sub label of the Eddie Cumana "Kult Records" and with "Tanira Recordings" label of Dj Dextro.
In 2016 finally he launched his label "Drum Tunnel Records" and immediately receive the support and the unpublished material of many international artists and many new talents, thus starting a project we thought for a long time.
Followed by many his "Dark Dirty Underground" radio show, broadcasted by many radio stations around the world.
Collector of rare vinyl and master of a great mixer technique, has a solid music background that leads him to define his sound "Global" because in his dj sets he propose a mixture that includes many styles, shaping a powerful and involving sound composed by Deep, Tribal, Tech and Dark sonorities.
This music vision is also showed in his productions and remixes.
2020-03-20
2020-03-20
2020-03-20
2020-03-20
2019-10-25

2019-07-19

2019-07-19
2018-10-12
2018-07-09
2018-05-11