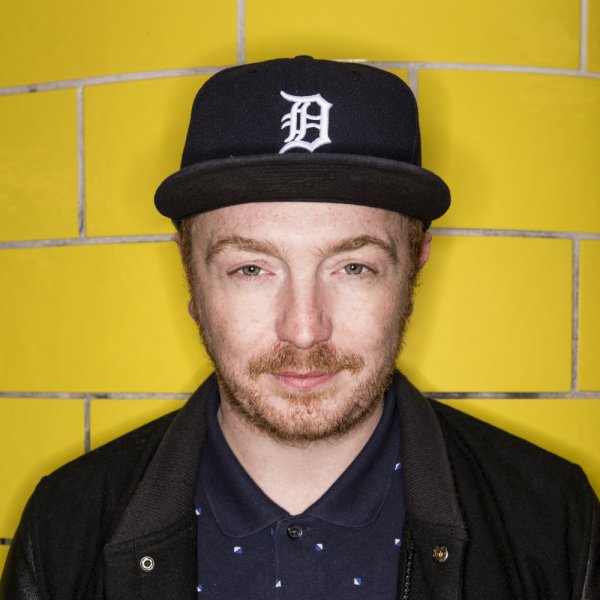 Artist
OLIVER DOLLAR
The past few years have seen Oliver Dollar's star rise to be a recognisable staple within house music. But it was 2011 when this Berlin based producer gained the attention he deserved in the form of his first another download site #1 "Doin' Ya Thang" - released on Play It Down; Made To Play's sister label.
"Doin' Ya Thang" remained at the #1 spot for an astounding 5 weeks and continued to sit in the top ten selling over 40k downloads to date, also topping the Resident Advisor chart. This success was quickly followed up with monster-cuts 'Granulated Soul' and 'Hoes', both again on Play It Down.
2014 was another huge year Oliver, dropping the '$' sign to become simply Oliver Dollar. He released his biggest smash yet as he reunited with Swiss Jazz House aficionado Jimi Jules for their much- hyped 'Pushin' on' released on the mighty Defected. Not only did it give Dollar #1 status on another download site again, it was also a huge cross-over hit featuring in the UK charts (peaking at #15).
Other notable Collaborations in 2014 included releasing with Cajmere on his label Cajual and also being part of his Green Velvet album on Relief Records 'Dance To My Beat' which was a huge success. He also remixed Romathony's 'Let Me Show You Love' for Glasgow Underground which turned heads, and the 'Made For The Night Compilation' with Jesse Rose soon followed, which was accompanied by a world tour and global shows with Defected.
2015 saw Oliver continue to fly as he launched his own label 'Industry Standard'. The first release 'Shout Away' was a dark-disco club ready track that was made in Detroit. Of the label Oliver comments 'I always wanted to do a label...The vision is to have crazy quality control, I don't want to put out a release every month." Other highlights in 2015 included his debut at the much respected Movement festival in Detroit, a remix for the mighty Matthias Tanzmann on Moon Harbour records and a fresh collaboration with legendary Robert Owens and fellow German Tensnake.
The Dollar wasn't any slouch in 2016, with a heavy international touring schedule he has still put releases in the right places remixing Green Velvet's legendary cut 'Flash' for Relief Records, an original releases titled 'Go Down' on his home label base Play It Down, and a collaboration with Kenny Dope titled 'Muggin' on Kenny's legendary Dopewax imprint. Then 2017/18 saw a selection of releases & remixes on Play It Down, Yoruba, Arms & Legs, Kling Klong.
Finally his much anticipated debut album is due to drop on the legendary Classic Music Company in 2019 which will deliver a selection of killer cuts that he's been crafting for well over a year, featuring some formidable collaborating artists. With an album world tour being scheduled from the release you know Oliver will continue keep pushin' on another day for another dollar!

2023-08-04

2023-08-04

2023-07-14

Roots
Original Mix

(6:23)
2023-07-14

2023-07-14

2023-07-14

2023-05-05

2023-05-05

2023-05-05
2023-04-14