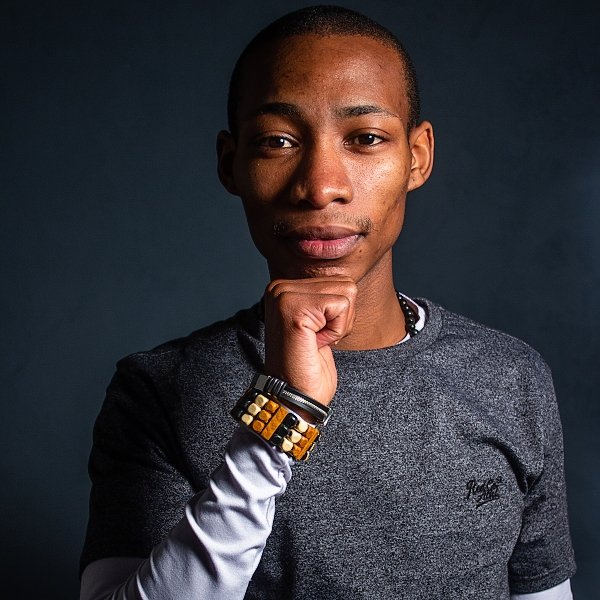 Artist
DEMENTED SOUL
Demented Soul is one of South Africa's self-taught, profound, omnifarious, diligent & multi-talented producer/dj. He is a musician, spoken word & performing artist from Soweto (Johannesburg). Demented Soul is gifted in aspects of music production, mixing & mastering of his craft.

"My background roots of the love of music & it's creation come of the 1st generation from my grandmother. My grandma's father was a jazz artist & I am of the 4th generation of my family with the gift of music. This made me understand even deeper where the love of music & it's creation come from."

Demented Soul started listening to music consciously at the age of 9 and began collecting records 2 years later. In 2009 he initiated in music production (digitally), producing his own original music of his own musical path set to push the music scene beyond imaginary level.
As versatile & multi-talented as he is in music production, his music has been recognized by the great likes of Ralf Gum, Vinny Da Vinci, D-Malice, Tim White, Oscar P, Shimza, DJ Christos, DJ Ganyani, DJ Satelite & more.

Much is to be expected from this phenomenal omnifarious producer,artist & musician.

"Your Existence means You have a Purpose to Live for."

2020-09-03
Fallen
Demented Soul & Noxious DJ Afro Mix

(9:06)
2020-08-28
Fallen
Demented Soul & Noxious DJ Afro Instrumental Mix

(9:06)
2020-08-28

2020-08-14

Majesty
Dubstrumental Version

(8:04)
2020-08-14

2020-06-26

2020-05-30

2020-05-01

2020-05-01