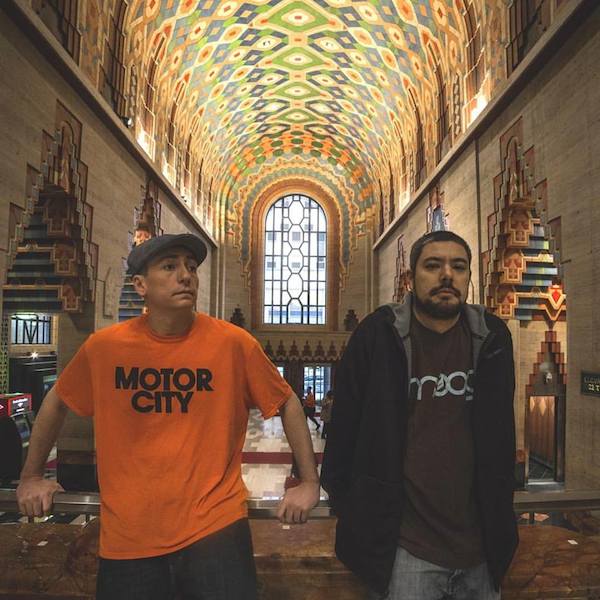 Artist
GOLF CLAP
DJs; producers; club headliners; after-party enthusiasts: Golf Clap are Hugh Cleal and Bryan Jones, a Detroit duo with an unmatched passion for house music and a seemingly endless supply of studio and club-focussed creativity. And with releases on some of the world's most influential house labels already under their belts, along with a lauded Boiler Room session and beyond, they're only just getting started.

With roots in the Detroit underground, booking local and international DJs to play at their own parties, Golf Clap have established themselves as in-demand artists and performers in their own right, via an irresistible combination of hard work, talent and consistently being the last guys standing, wherever the party ends up.

Releases on Simma Black, their own Country Club Disco imprint and Kerri Chandler's Madtech have announced Golf Clap as a musical force to be reckoned with, however it's behind the decks where they truly come into their own. Regulars at esteemed clubs like Output in New York, Primary in Chicago, and Grasshopper Underground in Detroit, they have also performed at festivals Movement, Electric Forest, and Brooklyn Electronic Music Festival, and are adept at crafting highly creative, energetic sets across four decks: masters of live remixing, tweaking and layering up effects and of teasing out the music for maximum dancefloor impact.

Whether they're playing clubs, warehouse shows or at an impromptu after-party - which they more than likely arranged themselves - the sheer love these guys have for playing records and making people dance is evident. Just ask Lee Foss, Shiba San or any of the other DJs who've shared the decks with them for a B2B session: Golf Clap can mix it with the very best of them.

As with every movement worth being a part of, Golf Clap's self-made community started small: a group of like-minded artists and fans giving one another exactly what they needed to throw incredible parties. But as their profile has increased, word has spread both across the US and internationally. Go to any electronic music festival now and you'll find a strong showing for their Country Club Disco merchandise and an ever-growing army of fans.

2016 has already seen the release of yet more essential Golf Clap material, including remixes for Simma Black and Sleazy G, original productions 'All You Need' and 'Feel It' on Country Club Disco and most recently their remix of Skapes 'Deeper Love'. Add to this a flourishing gig schedule, including a European tour in May and upcoming bookings at Mysteryland and Spring Awakening this summer, and 2016 looks set to be a landmark year for the boys from Detroit.

2022-09-16

2022-09-16

2022-08-12

2022-08-12

2022-08-12

2022-08-12

2022-08-12

2022-08-12
2022-07-29

2022-07-08