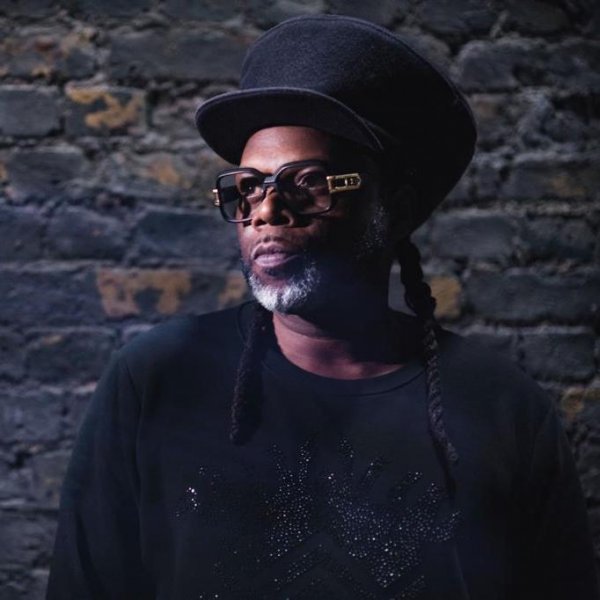 Artist
JAZZIE B
British DJ, producer, entrepreneur Jazzie B and founding member of the classic dance pop group Soul II Soul. Born in London with many brothers and sisters, Jazzie B grew up around 60s and 70s sound system culture and thus began his musical apprenticeship on the London circuit.

His first gig came in 1977 with a friend, Jah Rico, and thus the five time Brit nominated band Soul II Soul was born. As a result of this, Jazzie B. is rightly credited with having pioneered a renaissance in British soul and dance music in the late 80s, and in no uncertain terms was his band one of the earliest of their generation to head to the US and find chart success in the r&b market. The hits his band turned out, such as 'Back to Life' and albums like Club Classics remain seminal to this day.

Working on major labels like Island Records' subsidiary 4th & Broadway, following six successful years with Virgin Records, Soul II Soul also started their own label Soul II Soul Records and singed up plenty of great acts such as Yorker, Backroom, the Funki Dreds and EFUA. As well as this, Jazzie B has produced and remixed tracks for The Fine Young Cannibals, Incognito, Maxi Priest, James Brown and Destiny's Child amongst many others. His music has remained omnipresent in the UK media, including advertisements for Renault and Levisand nowadays Jazzie B continues to occupy himself by running his studio complex in Camden, north London.


2020-10-23

2020-10-20
2018-10-12

2018-05-25
2016-05-20
2009-03-02
2009-03-02
2009-03-02
2009-03-02