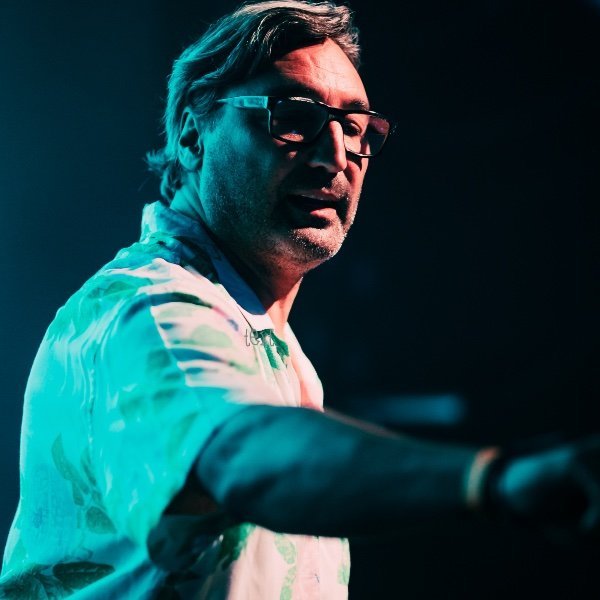 Artist
MOUSSE T
Mousse T. (born Mustafa Gundogdu, 2 October 1966, Hagen, North Rhine-Westphalia) is a German DJ and record producer of Turkish origin. He is best known for his collaboration with Tom Jones, "Sex Bomb",released on the album Reload.

One of the first producers of house music in Germany, alongside contemporaries Boris Dlugosch, DJ Tonka and Ian Pooley, Mousse T. began his career in 1990 as keyboard player for a small band known as Fun Key B. At the same time, he set up his own recording studio and began DJing in the city of Hannover. Besides working on his own productions, usually with partner Errol Rennalls, Mousse T. also wrote and produced tracks for other artists. In 1993, he founded, along with Rennalls, Peppermint Jam Records, a label specializing in uplifting house music and melodic acid jazz.

His 1998 production "Horny" featuring Hot 'n' Juicy (and a chorus sung by Inaya Day) on vocals reached the top of the Billboard dance charts in the late 1990s and Top 20 in the UK and Australia. His first album, Gourmet de Funk, was released in 2001. In 2004, he once again entered the Single Charts with his song "Is It 'Cos I'm Cool?", which is featured on his second album, All Nite Madness, also released in 2004. The song features the vocals of Emma Lanford.
POS.
TRACK
ARTISTS
LABEL
GENRE
RELEASED
Hey Hey
Mousse T.'s House Masters Re-Rub

(7:22)
2018-07-13

2018-08-31

2018-10-12

Promises
Mousse T.'s Extended Disco Shizzle Remix

(6:27)
2018-10-19
2018-01-12
Horny
Scott Diaz Gospel Excursion

(6:05)
2018-03-16
Cola
Mousse T.'s Glitterbox Mix

(6:36)
2017-10-13
2013-03-04
2016-05-06

2018-08-24