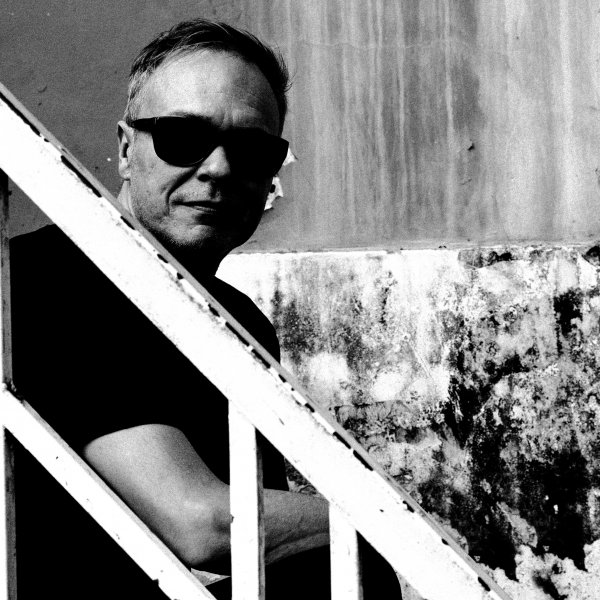 Artist
FRED BERTHET
Fred Berthet is this mysterious Frenchman known as DJ STEEF who produced slow & funky downtempo house tracks in the past years. Based in Marseille this quiet but not shy producer has built his way on many different projects since the early 90's where it all started.
After composing singles with Antoine Boullé under the pseudonym Venus Attack Project (on the label US Guidance), he created the band known as Troublemakers with his friend Lionel Corsini & Arnaud Taillefert. After an over-welcomed first LP ("Doubts & Convictions" on Guidance rec) and well received worldwide, Concecration came on the second one on Blue Note ("Express Way") pushing The Troublemakers at one of the top electronic band in the French scene.
Fred later on focused his attention on Copyshop project, influenced by the 80's (Gomma, Toy Tonics, La Dame Noir, Numoment...). Producing now under DJ Steef its was the occasion to synthesize his musical roots such as 80's electro pop, poisonous disco, classy french influences, insistent downtempo and up warding house. Fred has found in his alter ego DJ Steef the perfect combinasion of incredible fat, slow, funky downtempo house tracks that every body is so crazy about.Its not about fashion but clearly about style & thats why we all love his production stamped BIOMIX, in the shadows, under cover & simply outstanding.

2023-09-15

2023-09-15

2023-09-15

2023-09-15

2023-08-25

2023-06-30

2023-06-30

2023-02-24
2022-12-09

2022-11-25