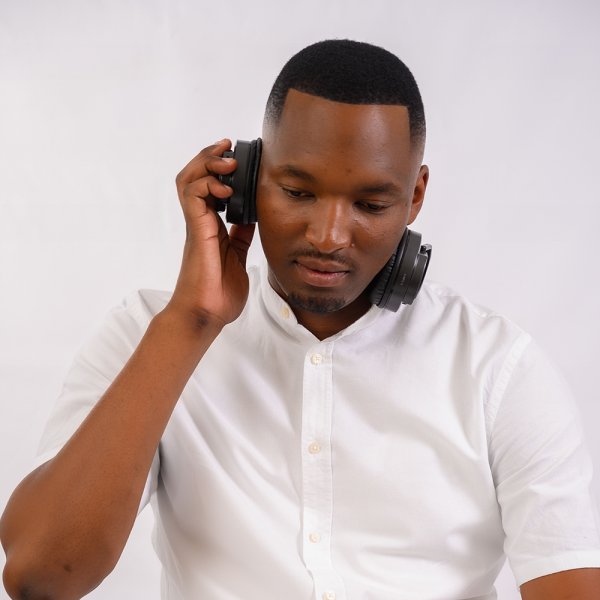 Artist
DJ FORTEE
DJ Fortee is a versatile Producer/DJ also known as Katlego Tigele, he was born in Ga-Rankuwa and raised in Pretoria Soshanguve. His DJ career started just after he turned 16, hanging around neighborhood friends who were DJs and and playing at small events and parties had a huge influence on his growth as a DJ. He combined the skills he learned by playing as a young DJ with his love for music and his drive to want to put a mark in the music industry to become the DJ/ Producer he is.

He bought his first DJ mixer from a friend, and because he wanted to be known, he strategically made mixes and handed them out for free which earned him the notoriety he needed. Soon after, he found himself playing alongside the Soulful House Legends such as "Black Coffee, DJ Christos, Vinny Da Vinci, Oskido and DJ Fresh" just to name a few.

In 2010, DJ Fortee began visioning the party goers grooving to his own original produced music. So in the studio he went to begin self-learning the art of music production and out came the beginning to a music producing career. Two years later after experimenting with studio work, the enthusiasm increased and his determination grew when he was appointed to co-produce one of Universal's artist "DJ Choice" album. The two collaborated on four songs for the album titled "Casanova Vol 2".

Ever since, DJ Fortee has never looked back. He now has a cool disposition with a fiery passion for soulful house and crafting the right beats to keep his audience dancing. Currently signed under his own record label Murmur MusiQ and works closely with Sony Music and House Afrika Records, a relationship that started in 2013.

He released an astonishing duo album "Keep Walking" under House Afrika in 2013 alongside the talented singer and song writer "Komplexity".

The inspiration from family, friends and fans kept his creativity evolving. In August 2014 DJ Fortee released his 1st Solo Double CD album titled "The Murmur" which has a very contemporary sound that fuses a combination of Ancestral and Soulful house music and features amongst others a host of great artists such as "Lady Zamar, Tiffany Rosebud (USA), Akhona, Royalty, Alexandra James and other talented artists/musicians.

DJ Fortee has become a potent force as a producer / DJ on the Mzansi house scene with his astutely musical take on the genre – a set of skills that's also been recognized by labels such as Afrotainment, Peng Africa, Chymamusique Records, DeepForest and DNH. His musical prowess expands to working on well-known house masters albums such as Black Motion, Lulo Café, Lady Zamar, Soulstar, Mr O, Cubique DJ and Regalo Joints just to name a few.

In April 2016 House Afrika announced the release of DJ Fortee's album titled "The Groove" under Sony music. The album equals his efforts in terms of its sunshiney warmth, musicality and the power of the songs. Anyone who's listened to his chart topping hit single "Naughty Dance"can attest to the uncontrollable need to move to its intoxicating groove.

His Album "The Groove" is jam-packed with seventeen tracks of the sweetest, deepest funk you'll never get tired of listening to. Distinctly song-focused, every cut features a guest vocalist. Only Dindy (co-star on Naughty Dance) appears twice. As for the music, it's an intoxicating brew of tricky percussive clicks, jazzy grooves and basslines, wrap-you-up chords and distinctly South African guitar licks, horns, marimbas and more – a sound that's equally at home on the dancefloor and daytime radio.

DJ Fortee continues to make music that will fulfils people's need to vibe to his distinct sound and beat.
Part of his inspiration has been from interacting with the different people in the industry.

2020-09-04

2020-05-29

2020-05-29
2019-12-20
2018-02-05
2017-02-03
2016-03-31
2015-12-18
2015-12-18