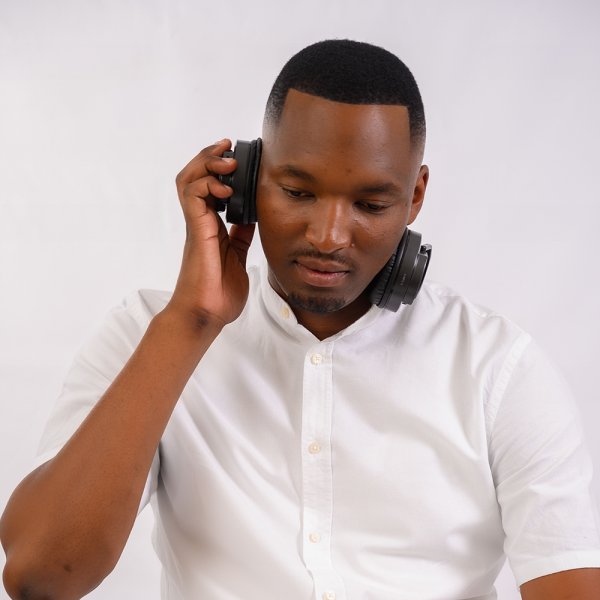 Artist
DJ FORTEE
DJ Fortee, real name Katlego Gouwe, is a self-taught DJ and music Producer born in Pretoria, South Africa.

He kick-started his DJ career in 2005, learning from his DJ peers in his neighborhood grasping and practicing as much skill and technique as possible to absorb, while playing at small events and parties. Consequently through unwavering passion and dedication, he gradually created music mixes and sampled them free of charge to local taxi ranks and events alike, thus earning him the much necessary exposure he required. As a result as fate would have it, He found himself sharing stages with House Music Legends such as "Black Coffee, DJ Christos and Vinny Da Vinci", just to name a few.

Fast-forward to 2010, DJ Fortee began envisioning the party goers grooving to his self-produced music. He set out to equip himself with lessons in the art of music production and the industry in general. His first big break as a producer appeared when he was approached by one of Universal Music top artist (DJ Choice) at the time, to co-produce 5 songs on his upcoming album titled "Casanova vol.2".

DJ Fortee career took flight since his huge break. He joined forces with a house vocalist/songwriter "Komplexity" in 2012 to form a duo named "KomFort Blendz", they released their debut Album as a duo in 2013 titled "Keep walking" under "House Afrika Records".

The inspiration from family, friends and fans kept his creativity evolving and passionately keeping up
with the times and maintaining music relevance, pushing him to release his 1st independent Solo Double CD album titled "The Murmur" in 2014, the album has a very contemporary sound that fuses a combination of Ancestral and Soulful house.


In 2016. House Afrika announced the release of DJ Fortee's 2nd solo album titled "The Groove". The album equals his efforts in terms of its sunshine-y warmth, musicality and the power of the songs. Anyone who's listened to his chart topping hit single "Naughty Dance" can attest to the uncontrollable need to move to its intoxicating groove.

Now DJ Fortee has become a renowned and undeniable force to reckon with as a DJ and music Producer, having worked with leading dance artists such as "Niniola, Lady Zamar, Lady Du, Black Motion, Lulo Café, DJ Tira, Kaylow and Soulsta, just to name a few - employing his astutely musical take. His music has also featured on high end television shows and movies such as "Indlovukazi (Mzansi magic movie), Rhythm City (ETV) and South African tourism online ad".

Following a slew of successful releases, in 2019 DJ Fortee collaborated with Nigerian superstar "Niniola" (hit maker of the ever so popular "Maradona") on a top charting single "Monini" which lead to the release of his 3rd solo studio album titled "Unboxed".

2023-08-25

2023-02-24

2023-02-24

2023-02-24

2023-02-24

2023-02-24

2023-02-24

2023-02-24

2023-02-24

2023-02-24