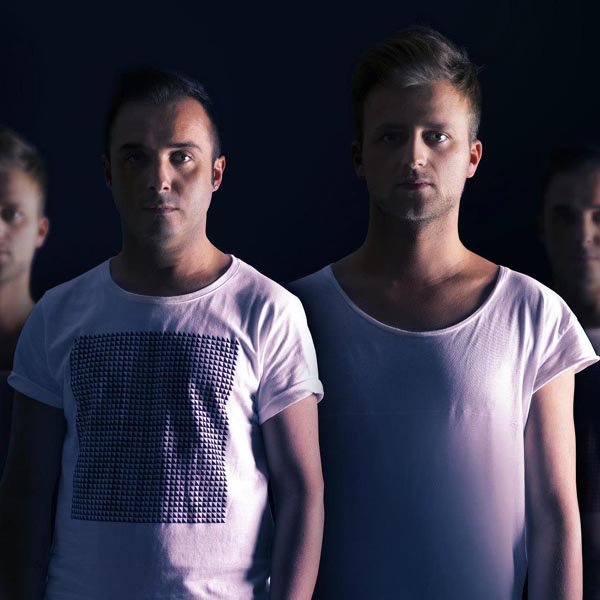 Artist
MINICOOLBOYZ
Born in 1984, Mike and Raphael discovered electronic music in 2000. They began following Italian nightlife and participating in the most important European festivals such as "I Love Techno" in Belgium and "Timewarp" in Germany. During those travels abroad they discovered the magical feeling between Djs and the crowd. Growing up, they began to appreciate new sounds, especially for the ones created by the techno guru Richie Hawtin, aka Plastikman. Mike and Raphael changed deeply their musical tastes: their current style is a minimal techno music with with Detroit and tech-house influences.

Thanks to their attitudes, Mike and Raphael managed to play in different important clubs in Italy. Mike and Raphael play their sets with a mix of common and new hardware for the best sound possible: turntables, FX and Traktor Scratch technology, creating a perfect mix between a classical Djset and a computer-based Liveset.

In 2006 a new project appeared: the MINICOOLBOYZ. Mike and Raphael began playing back2back, trying to find out new sounds and styles, ranging between acid sounds and the hardest Neapolitan grooves. Their career began in various italian clubs s and their first tracks immediately received great feedback from Italian and international Dj's. Not only their music is being played and appreciated by some of the best Techno/Minimal Artists.
2022-09-16
2022-08-19
2022-05-06
2022-05-06
2022-04-29
2022-03-15
Water
Federico Buratti Remix

(7:01)
2021-12-24

2021-02-15
2020-12-18
2019-02-08