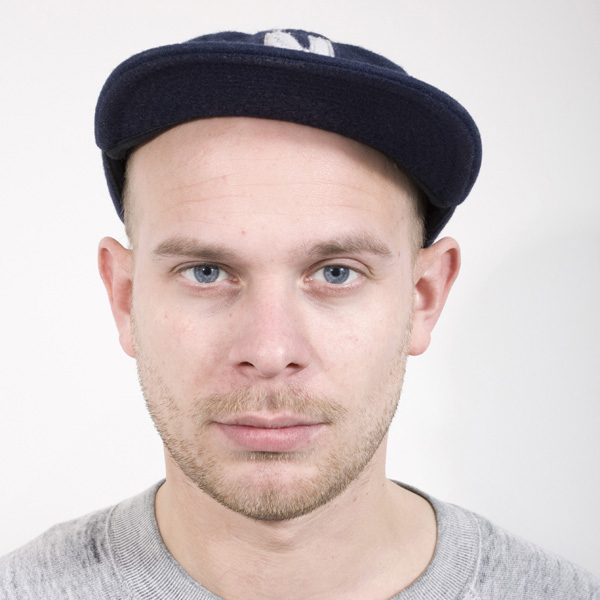 Artist
TOM TRAGO
Tom Trago (b. 1983, Amsterdam) has been operating at the forefront of electronic music for the past ten years. Started playing records as a local Amsterdam DJ - and soon abroad - holding down residencies and making underground radio to promote new music, he quickly moved to producing his own sound. Now one of Rushhours prominent producers, Trago debuted in 2006 with his first single Live with the BBQ, which rapidly gained cult status.

Since then he has been remixing various artists such as Franz Ferdinand, Laidback Luke and Philippe Zdar. Other remixes have been released on record labels like Kindred Spirits, Magnetron, Philpot and Rushhour. In addition, his music has been remixed by Aardvarck, Actress and Motor City Drum Ensemble amongst many others.

In 2009 Trago released Voyage Direct, an 8-track EP which envisions his philosophy on Disco and House music. In that same year he was invited to conduct with the Kindred Spirits Ensemble during Amsterdam Dance Event. The Voyage Direct series is now a sublabel of Rushhour, releasing records by Awanto 3, Dexter and Legowelt.
In order to create and share music with like-minded producers, Trago initiated 08Bar, a music platform founded in 2005 to stimulate talent and promote new productions. Collaborations such as Alfabet and Yuro Trago grew from there and now Trago produces several artists locally as well as internationally. Together with Parra he released two edit compilations: Edith Niaf and The Von Small Hausen edits.

March 2011 will see the coming of his first full length solo album entitled Iris. It features collaborations with great artists such as Tyree Cooper, Oliver Daysoul, Ommas Keith and Romanthony.

Tom Trago has held down residencies in Amsterdam (Jimmy Woo/Melkweg/Paradiso) and as part of Parra Soundsystem in Bern (Club Bonsoir/Wasserwerk) and Paris (Le Paris Paris/Regine). He has been invited to play in cities like Berlin, London, Los Angeles and Sydney and promises to continue.

***

In February 2011 the first album-single will be released. This summer will include a tour to promote his new album Iris, new Alfabet releases, remixes and other collaborations are coming up, and stay tuned to his Voyage Direct Radio show at Red Light Radio.

2022-09-09

2022-08-03

2022-07-01

2022-03-25

2022-01-28

2022-01-28

2022-01-28

2022-01-15

2022-01-15

2021-05-14