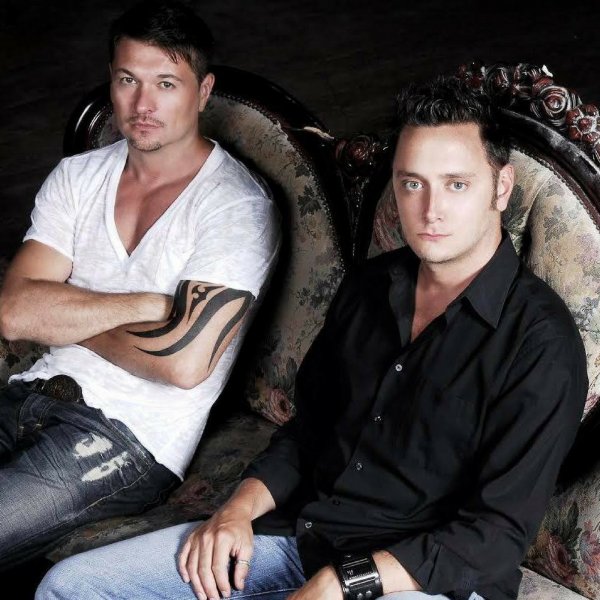 Artist
GRASS IS GREENER
With the debut release of "Start Again" in 2012 on Nurvous (remixed by Silky and Teenage Mutant), Grass Is Greener have been making some electro waves. The duo is made up of SR SERGE and EBAR, both transplant New Yorker's who aren't unfamiliar with the EDM community. Although born in Ukraine, it was in the city where SR SERGE first became captivated by the music of Depeche Mode, New Order and Duran Duran. A fascination with 80's influenced sound led him to discover the thriving New York club scene, first as an avid clubber, then an event promoter. Serge is not only one of the faces behind Sullivan Room, which is a beloved underground electronic nightclub in New York, but also a widely known DJ and producer. Serge held residence for over twelve years, and has built a sustainable life around music, proving that he can mix business with pleasure anytime.

EBAR is another veteran from the early years of New York's electronic scene since the 1990's. The DJ and producer runs on two alter egos, one being EBAR with his deep house and electronica styles while the other, Indicant is more progressive using more tech sounds. Having 21 years under his belt, EBAR has spun numerous times at some of the hottest clubs such as Cielo, Tantra, Folies Pigalle, Spundae, and shared the spotlight with Josh Wink, Moby, Louie Vega, and a slew of others. EBAR is best known for his works "Catch You On The Flipside" Sifted Recordings, "It's Gonna Be A Lovely Day" Cloud Of Silence, and "In The Springtime" Look At You Records. EBAR truly has the idea to engulf the EDM scene and give something back through his own craft.

Grass is Greener uses SERGE's DJ skills and EBAR's production skills to bring alive a nu-disco and 80's themed extravaganza. In May of 2013, the duo's titled track "Two Of Hearts" continued to climb another download site's Top 100 charts and was also listed on another download site's NuDisco/Indie charts that same month. With their charisma and disco sound, Grass is Greener is an appropriate name for two men who continue to create, progress, and never call it quits.
2017-04-12
Pip Pop
Antonio Caballero Remix

(8:04)
2017-04-12
2016-11-14
2016-11-14
2016-11-14
2016-11-14
2016-08-26
2016-06-30
2015-08-21
2015-08-21