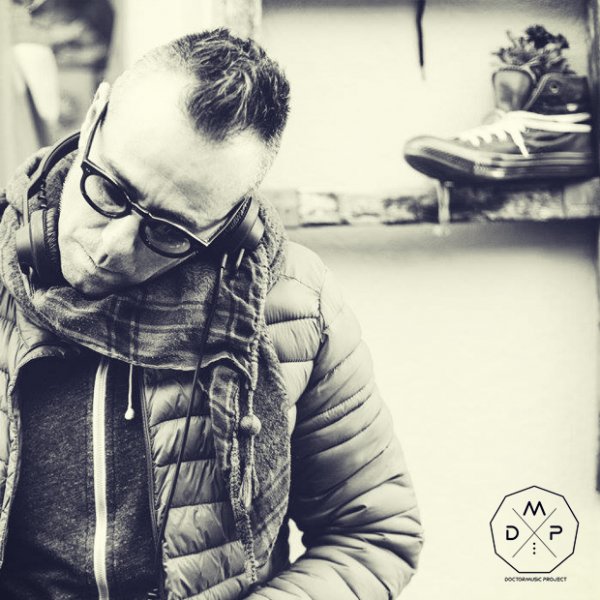 Artist
DOCTORMUSIC PROJECT
The origins of the Doctormusic project lay in an ordinary record shop that after more than 10 years of activity decided to focus its attention to a new group of musicians. Very close friends first of all who had a really good chemistry during the composing phase as well as in the recording studio. In the beginning, Doctormusic project was Andrea Soricetti (a.k.a. Doctor Music) and Simone Barbaresi, two very close friends who had a really good chemistry during the composing phase and in the recording studio. They both come from two different schools and their music was a crossover between Funk and House Music. Simone Barbaresi dj' d in many popular Italian clubs such as Cocoricò, Echoes, Peter Pan, Pascià, Magazzini Generali with djs like Little Louie Vega, Frankie Knuckles, Dimitri From Paris, Joey Negro, Fatboy Slim, Terry Hunter, Richard Dorfmeister, Howie B, Barbara Tucker, Claudio Coccoluto, Ralf and many more. Between 2014 and 2015, the party called "House Heroes" They attended with dj like Kerri Chandler, Dimitri From Paris, Dj Spen, Karizma, Joey Negro, Dj Sneak, Little Louie Vega, Dave Morales, Tony Humpries, Sonny Fodera and many more...
Andrea Soricetti played in a band and he had a passion for composing music. He's djing around clubs and strong private parties.
Doctormusic Project is currently producing for vaorious labels: Moulton Music, PP Music, Double Cheese, Dub, Timewarp Music, Kraak Records, Hexagon Recordings, Tony Rocords, and more. Also involved in producing music for fashion shows and advertising television for known Italian brands such as Cesare Paciotti, Brosway, Combo, Fabi, Malloni, Manuel Ritz, and many more.
Since the beginning of 2017, DMP is only Andrea Soricetti.

2021-01-08
2017-09-11
2017-04-03
2015-07-06
2014-11-14
2013-07-15
2013-07-15
2013-01-31
2012-05-10
2012-05-10