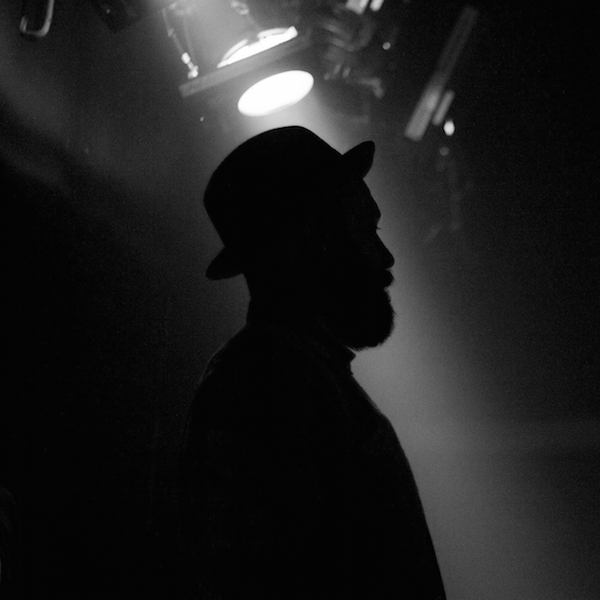 Artist
THE ORGAN GRINDER
The Organ Grinder, AKA Cayne Ramos, got it right first time. His first solo release 'Obsession/New Age People' was brought out on Cardiff's Catapult Records and gained him huge kudos points with an international DJ fraternity, gaining support from Move D, Ryan Elliot, Steffi and Jackmaster.

He got it equally right with his second release, the anthemic 'I Don't Love You', also on Catapult which featured the vocal talent of Jessy Allen. These releases put The Organ Grinder under the spotlight and he was soon invited to play his career highlight gig at Berlin's famous Panorama Bar. from there releases followed. A collaboration, with Chesus of Darkhouse Family and CRST fame, entitled Audio Porn on Addison Groove's newly Lost In Translation label.

In 2012 The Organ Grinder caught the ears of Gerd and very soon came Enoonmai! on 4Lux supported by Laurent Garnier, Sebo k,Ben Westbeech,Boddika and Ryan Elliot.

In 2013 the Grinder kept on grinding with another CRST collaborative release, titled Monster Munch on the infamous Local Talk, and then with his second 4lux release "The Dancing Angel" getting him widespread support from just about everyone in the house scene, Kenny Dope of Masters of Work, Dennis Ferrer, Kerri Chandler, Steve Bug, Xpress 2, Dusky, Eats Everything, plus many more.

The production is one side of The Organ Grinder, he also makes us dance to his tunes, and he has played alongside an incredible international roster of artists to date including Darius Syrossian, Martinez Brothers, Phil Weeks, Huxley, DJ Wild, Steve Lawler and Kerri Chandler. During the summer of 2013 The Organ Grinder spent his summer in Ibiza playing at Kehakuma alongside Edu Imbernon, Steve Bug, Ryan Crosson, Robert James, Brawther and Gerd.

So The Organ Grinder got it right at the very beginning and it looks like things are only getting better. Next up for The OG is an EP on Detroit Swindles imprint Heist, another 4lux release titled Eurotrash which employs label boss Gerd, Alden Tyrell and Nicolas on remix duties. We can also look forward to hearing his own remix work for JC WIlliams due out on Extend Play scheduled for release early 2014.

And then further into 2014 we can expect to see the artists first full album release to come on 4lux and his debut release on Tsuba, along with more high profile releases. Remember, when The Organ Grinder grinds we dance, simple.

2022-07-21

Star
The Organ Grinder Remix

(6:23)
2022-03-18

Bumper
The Organ Grinder Remix

(7:20)
2021-11-19

2021-02-05
2020-10-02

2018-06-04
2018-04-02
2018-04-02
2018-04-02
2017-11-24