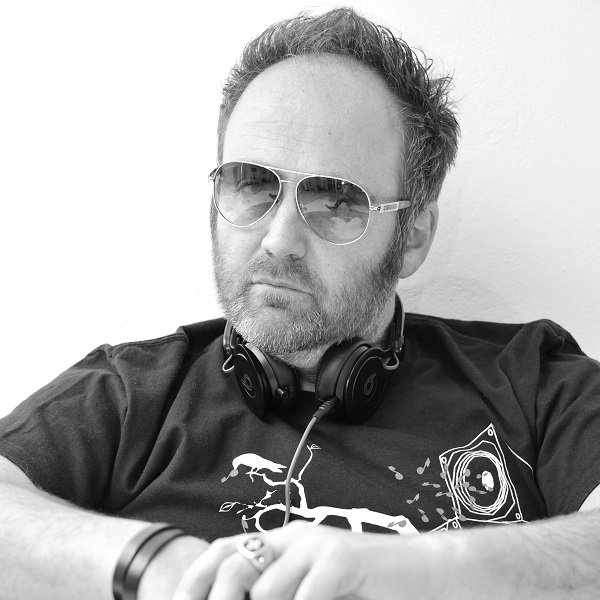 Artist
GIANLUCA DURANTE
Gianluca Durante was born in Brescia on 03/15/71, and since his young age he has developed a particular aptitude for technology and, above all, for music, thanks to his father, who was a DJ in the 80s, a designer and Hi-Fi system builder and then also a Discotheques owner.
He inherits from him a considerable musical baggage, growing up with the Rare-Groove in his blood and the art of mixing, thus approaching the world of dance clubs for the first time.
When he was 17, he conquered his first console and from there he soon began to form what will later become his musical style, thus becoming known and appreciated in the best Club's of Veneto region and not only.
Always fascinated by the new sounds search, he felt the need to create his music, so in '98 he cooperates with a small recording studio in the Padua area, coming in contact with the former musical instruments being literally fascinated.
He soon realizes that the maximum expression for him is making his sound live, so you don't have to be amazed if in his Dj sets you always see him with Groove-Machine, manipulating sounds and creating new and unique samples.
Two years later, he met Maurizio Sacchi. A long collaboration with him begins linked by a great passion for the most refined music, and with refined sounds, in addition to a great one friendship.
Thus, a first of many projects was born, under the pseudonym of "KEY DE ES", a project that generates many Latin House tracks of considerable response around the world, such as "Agua do mar", and " Todo pra ta esaldar" and "Este amor", the project "JEAN CLAUDE MAURICE" mixture of sensations and sounds with Arabaic flavor, with whom they produce an album and various extracts, the "DBS CONNECTION" Rare Groove seventies, the "FUNKY JUDGE" power of funk and a lucky project that will lead him to come out with tracks on the label very important as Disco Tropical records, just to name one ,"DEMON LOVERS"; cover of the famous piece by Lenny Krawiz, and the " THE DEAFNES" pure electro.
Born collaborations with the " TEMPO REI; create a stratospheric rmx for INAYA DAY with " U spin Me". Then they tried with Jazz with the project "JAZZ JUICE" and "Fever;, then again the beautiful " Bahia" with a Latin-House flavor, and " Esa morena;, the very strong "The race", the official rmx of ANA TOJIOU of ° 1977 ° with the Funky Judge project, released on multiple labels such as Ministry of sound, Ocean trax, Onako, Groove foundation, kiko , Ego, Distar, Solaris, and many many more to list them would be too long .....
Today, you can find Gianluca Durante in many Italian clubs and in his Dj set you can listen to good House music in all its facets, always full of thrust bursting contaminated by Rare-Groove and unexpected sounds, with a unique imprint enriched by an increasingly sophisticated technique that allows him to express his energy and elegance to the maximum music ……always with a passion for music.

2023-03-17

2023-01-06

2022-12-30

2022-11-11

2022-10-28
2022-08-05
2022-08-03

2022-06-17

2021-12-31

2021-11-26