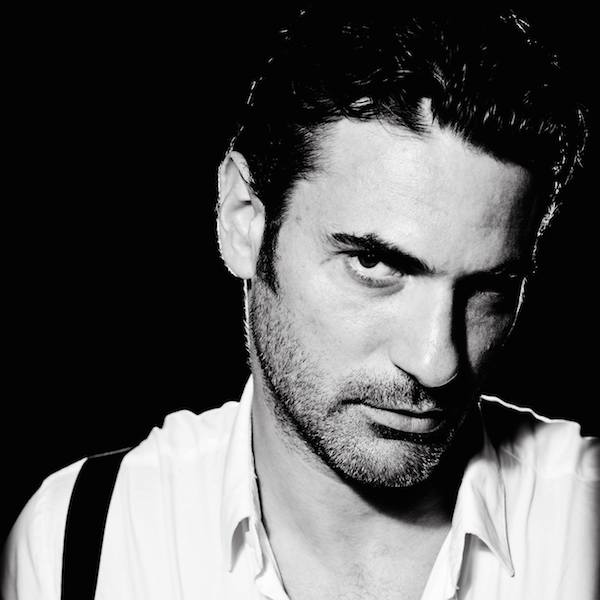 Artist
ANDRé GALLUZZI
André Galluzzi was born in Frankfurt / Germany in 1973. At the age of 14, he worked in a club behind the bar as on of the DJ's falls ill and André gets the chance to fill in behind the decks, an experience that was to change the course of his life...

In the beginning of the 90`s he has become a regular in a variety of clubs. In 1994 he started to work for the renowned record distributor Neuton, where he meets Paul Brtschitsch. In 1995, André and Paul found the label TAKSI. Shortly after receiving a residency in Berlins famous TRESOR in 1996, André moved to the German capital. During that time, he gets a new residency with the opening of the Berlin based OSTGUT, the previous club of the well known BERGHAIN.

After the OSTGUT closing in 2001 André did the legendary Mix Compilation ANDRÉ GALLUZZI: IM GARTEN and created a new Party event called SUBMERGE, running two years. He has become quite famous for his intoxicating 10 hour sets and played regular at the AMNESIA / IBIZA when André found his place at the new opened BERGHAIN.

In 2005 he began a studio cooperation with GUIDO SCHNEIDER and as a result they released a couple of tracks like in 2007 ALBERTINO on CADENZA, COCOON or HIGHGRADE.

When André meets DANA RUH in 2010, both producer decided for a common project , their label ARAS. This veteran artists and up-coming talents should have a platform to release new and un-conservative sounds, ranging in all perspectives of the musical color chart. At the same year André did his third mix compilation STADT STRAND FLUSS, followed by releases together with Dana on OSTGUT-TON and COCOON. One year later André startet his own party event WE PLAY VINYL as a statement for keeping vinyl records alive.

In 2013 the label entered into ARAS -music and moved to London where André became the A&R oft the label. As André found London as his new homebase, he starts to work with that new influence on several productions such as for CADENZA. In addition, he release his debut solo album as well.

However, by that filled schedule, André still keeps space for creativity and will not stop to surprise us by his fabulous creations.
2021-11-05

2021-02-19
2017-11-30
2017-04-07
2016-12-23
2016-12-23
2016-11-18
2016-11-18

Mario
ToFu Productions DubDub

(9:32)
2016-05-06
2015-01-29