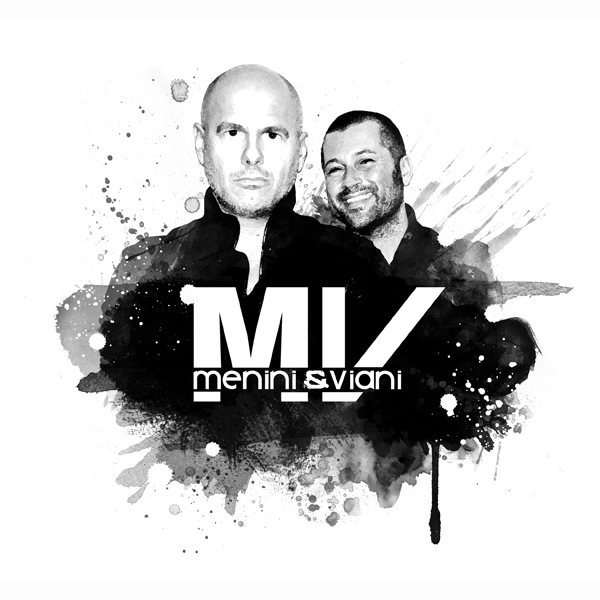 Artist
MENINI & VIANI
Menini & Viani have been working together as DJs and producers since 1989. They were born in Venice where they met in their youth sharing music experiences in the hometown clubs. In 1994 Gianluca Viani's Livin' Joy project reached top positions in the World Charts with his single "Dreamer". Still sharing the same love for pure House Music style and arrangemets, Menini and Viani met again in 2008 to start a new project together. The first act of their partnership was the release of the single Dark Beat with Christian key on vocals, recorded for Loudbit, Stefano Noferini's label.

Dark Beat aroused immediate attention and it has been played by international DJs, entering the world top charts sales. Their follow up single "La La Land" met with similary positive reactions and along with Dark Beat was among the most played record at the Winter Music Conference held in Miami in March 2009. In the summer 2009 they were awarded for being best italian remixers and producers. In 2010 their most important production was "Take it" a single produced with Shelby J, Prince's Singer and coauthor.

In 2011 there are several and important productions and remixes by Menini & Viani: "Sweet Lover" featuring a special performance by Inaya Day. Their latest productions "Mexican" and "Ankamassa" have been supprted by Fatboy Slim, Roger Sanchez, Andi Durrant, mark Knight, Stonebridge and many more. The Vocal Version of Ankamassa "It's On Tonight" featuring Roz Brown, remixed by Jack & Joy reached the #1 into Music Week Club Chart during Xmas 2012.

2013 began with the collaboration with pop phenomenon "Jutty Ranx", remixing their two single "I See You" and "Hello" and with another huge remix for Rasmus Faber "We Laugh We Dance We Cry". Now they're under the spotlights with another huge stomping production with their mates Jack & Joy called #AAHM (All About House Music).

2021-08-26

Too Deep
Menini & Viani Deeping Radio Mix

(4:05)
2021-07-30

2021-07-09

Reverse
Menini & Viani Remix

(5:12)
2021-05-28

2021-04-02

2021-04-02

2021-03-19

2021-02-08

2021-01-29

2021-01-15