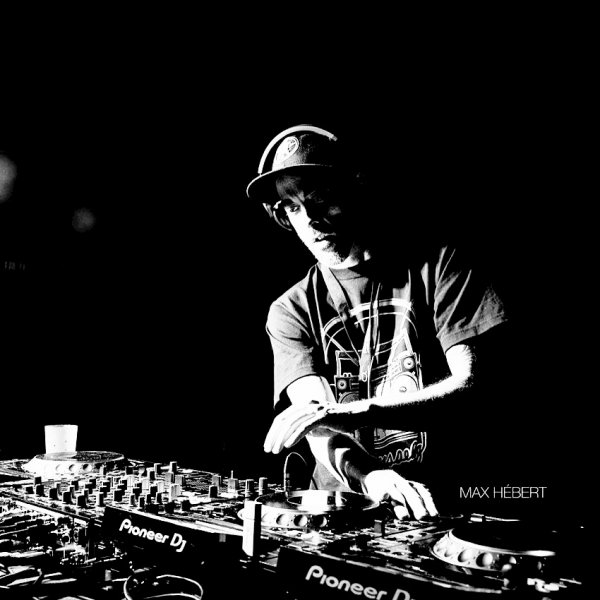 Artist
MAX HEBERT
Montreal based DJ Max Hebert started his musical journey as a young vinyl junkie at the age of 14, constantly squatting record shops from Montreal to New-York city for rare vinyl collectibles and diversified stlyles of music such as House, Disco, Techno, Funk, Hip-Hop and Break Beats.

Often traveling and spreading the love between major cities on the Canadian East coast since the late nineties, his magic also brought him to other countries such as Britain, Scotland and Japan. Both his personal tracks and label Frosted Recordings are supported by major players of the industry such as Mark Farina, Phil Weeks and Dj Heather.

in 2019, Max released 3 original tracks with remixes by Californian duo Natural Rhythm and top Canadian producer Jason Hodges. His upcoming release "Push The Button" on French label Robsoul Recordings was featured on Clubbing TV at the Amsterdam Dance Event in partnership with Pure Ibiza Radio in October 2019, It is scheduled for release in January 2020.

Has performed along sides the likes of major names of the Industry, such as Derrick Carter, Mark Farina, DJ sneak, Miss Honey Dijon, Sebastien Leger, Inland Knights, Detroit Swindle, Kevin Saunderson, Martin Solveig, Jason Hodges, Dj Heather, Sonny Fodera, Diz, Dj Dan, Natural Rhythym, Demuir, David Morales, Hector Romero, James Curd, Chris Liebing, Way Out West, Guy Mantzur, Victor Calderone, Joeski, Onionz, The Crystal Method, Floating Points, John Howard, Dj Lulu & Gas, Jay Tripwire, Raoul Belmans and many more ....

2022-04-22

2022-04-01

2022-03-11

2022-03-04

2022-03-04

2022-03-04

2022-03-04

2022-03-04

2022-01-14

2021-12-24