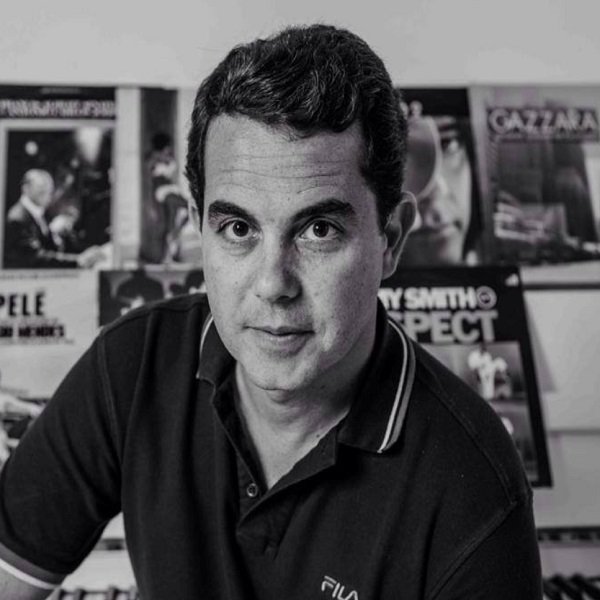 Artist
GAZZARA
GAZZARA : The full story

Let's face it, despite all its history and the anectodes that surround its most famous exponents and followers, acid jazz as a musical scene was very hip between the late eighties and the early nineties. GAZZARA could easily have stayed one of the few italian acts that abandoned the diversity of acid jazz as a genre to embrace national language lyrics and pop music. Or they could have been a band for purists, releasing always the same album for a few chosen fans, as credible as f**k. They chose neither route. Led by keyboardist, arranger and composer Francesco Gazzara they chose to make "jazz related music" that was as contemporary and relevant in the years as anything else coming out from the trend of the moment. This is why since 1996 their albums never sound the same despite their songs always keep a distinct "Gazzara" feel made of jazz, funk, bossa, lounge and soul influences.
In 1996 GAZZARA released "One" (Irma Records) to considerable critical acclaim and general appreciation. Acid jazz with the rigour of a classics recording, by turns innovating and vintage, a rich tracklist with many guests (James Taylor from JTQ amongst all), it established that the musicians involved were pure talents in their own right. In 1998 their second release "Grand Central Boogie" (Irma) departed from the acid jazz boom to explore the fertile grounds of house music and electro. The single "Timeless" gained decent popularity after being included in the french compilation "Hotel Costes Vol.3". By then the band's original line up - a trio with Francesco Gazzara on keys, Massimo Sanna on bass and Mauro "Mirtao" Mirti on percussion - was already touring far off from their homeland, playing in various places such as the Jazz Cafè in London or the Montreaux Jazz Festival in Switzerland.

In 2002 the third release "The Spirit Of Summer" (Irma) - with a funkier feel and various influences as soundtrack and lounge music - rocketed GAZZARA to both sides of the oceans, first to a live residency at the Yokohama's Motion Blue club in Japan and secondly to the HBO headquarters in New York, when a couple of tracks from the album were included in the first episodes of TV's huge success "Sex & The City".

Then entered a decade of parallel projects for Francesco Gazzara as Hammond Express (from space age to lounge soul) and The Piano Room (a jazz trio playing prog rock), including two more albums as GAZZARA, the latin soul tinged "Brother And Sister" (2006) and the pop lounge saga of "My Cup Of Tea" (2009). A few years on they dedicated a whole album to one of their biggest influences, "The Bossa Lounge Experience" (2013, Irma), following the classic style of Sergio Mendes, Tom Jobim, Eumir Deodato, Azymuth and Marcos Valle.
A direct development from his work on The Piano Room's project, "Gazzara Plays Genesis" (Irma) was finally released in late 2014, a double album (both lp & cd formats) entirely dedicated to the legendary english prog gods with Francesco Gazzara managing all keys and conducting a small chamber orchestra ensemble.

2023-03-03

2023-02-24

2022-12-02

2022-12-02

2022-11-02

2022-11-02

2022-10-28

2022-10-28

2022-10-10

2022-10-10