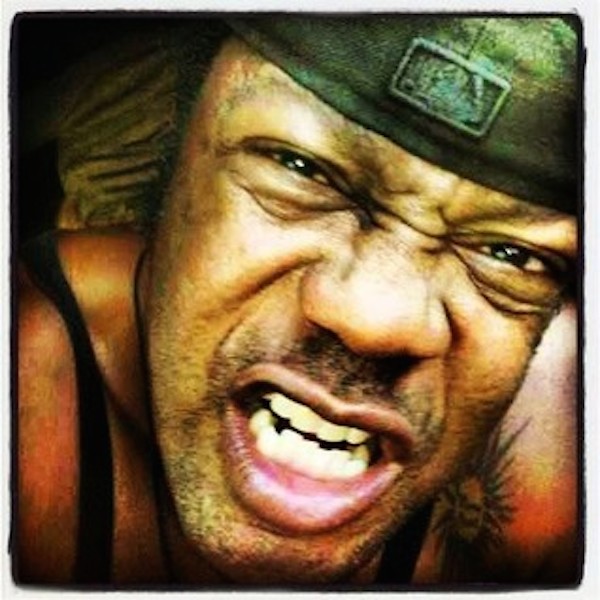 Artist
CASSIO WARE
Cassio James Vincent Ware II was born in Newark (Brick City) New Jersey. It all started in his grammar school days. The cass master was scolded for rapping, writing poetry and short stories instead of doing his homework. Cassio's uncle had a collection of old classics and light tracks that dated back to the early forties. This is where his education in music would begin. He studied classical piano for two years, but his ears were hearing other grooves. His father,a Bishop, told him to play the piano in the early morning service. This must have been the day God gave Cassio his gift of playing by ear, because that's exactly what he did with the help of Kevin Hedge & Josh Milan of BLAZE,and his Back ROOM Music Production partners Derick Jenkins ,Dwayne(SPEN) Richardson & the diva treo JOMANDA.

This artist/producer/DJ/Remixer has many talents, such as singing, song writing, music production, drawing and dancing. As a dynamic fusion artist, mental massage therapist and personal trainer, he has put together some fantastic fashion shows and has modeled as well. Cassio has now taken that knowledge of showmanship and put it to use in his own performances. It's a sight to see unlike any other. The group behind him at his shows have been known to set fire to a stage. They're called Pa-book-ka's groove, named after his Grandfather, Booker T. Tensley, who inspired him early in life. In this new era of sound, he classifies his as "Groove Music".
POS.
TRACK
ARTISTS
LABEL
GENRE
RELEASED

2019-07-05

"Tighten Up"
Jersey Soul's "Sunday Funkbox Mix" Vocal

(7:22)
2019-05-20

2019-02-19
2019-11-04
2018-01-26

"Tighten Up"
Luis 'Loowee R' Rivera "Absolute Mix" Vocal

(7:33)
2019-05-20
2016-04-01
2011-04-18
2018-01-26

"Tighten Up"
Jersey Soul's "Sunday Funkbox Mix" Instrumental

(7:22)
2019-05-20