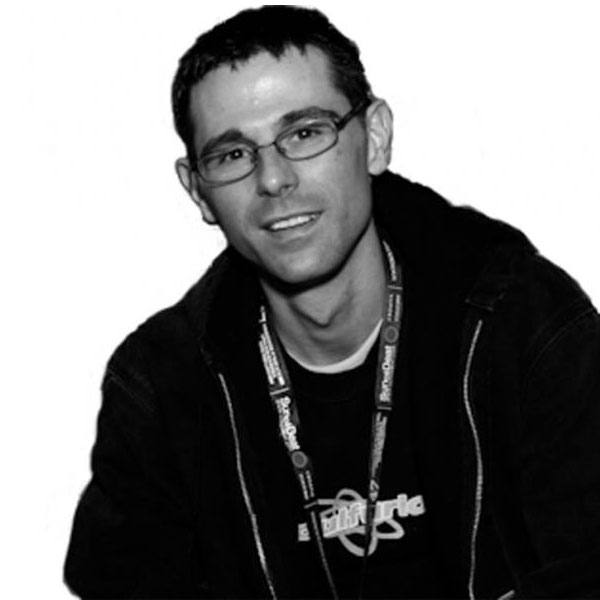 Artist
MARK STONE
Mark Stone - DJ/Producer/Remixer - born and raised in Basel/Switzerland was already enrolled at the Music Academy for Percussion lessons at the age of seven. Time passed by and Mark's passion for beats and rhythm grew.

1992 he came across artists such as Incognito, Brand New Heavies, NuYorican Soul, Dj Kenny Carpenter from Studio 54, Larry Levans Paradise Garage and the legendary Masters at Work who inspired him as a percussionist through their use of beats. He started investing in Vinyl.
Mark's first DJ gig was at the old Bell Company Tower in Basel in 1994 and only a week later he got the once in alife-time chance to play a set at the legendary After Hours Club -
The Downstairs. That's where his DJ career kicked off and he already shared the turntables with the likes of Mandrax, Boris Dlugosch, Terry Hunter or David Morales.

He starts working at the only Vinyl shop in town. Being at the source for imports and promotional records from oversea he was perfectly armed for his many years to come of playing in the best clubs all over the country.
End of 2003 he co-founded the weekly UDM Radio Show going ON AIR in April 2004 for the first time. Mark Stone's weekly mixed sound selection of the hottest and newest in soulful and NY House is still running and hosting a Who-is-Who of the House Music Industry.

After remixing Michael Watford's "As" and Dawn Tallman's "Now That I Found You" for Equal Records, him and his music partner Valentino Legio launch UDM Show Records with their first production "Househeadz" in March 2008. Releases followed with Peven Everett & Cinnamon Brown.

The UDM Show is the proud to be the Official Media Partner of Europe's biggest soulful Event Southport Weekender and during the summer he is also resident DJ at the SUNcéBeat Festival Croatia. As UDM frontman he played in cities like Miami - Dubai - London - Rome - Southport - Naples - Sheffield - Cardiff -Lecce - and many other.

Promoting the Label Parties "UDM Show LIVE!" in his hometown and the radio show worldwide he brought back the movement of classic house. He has been and still is the inspiration for so many upcoming djs and promoters in believing in that genre.

2021-09-24

2021-09-24

2021-09-24

2020-12-18

2019-12-13

2019-12-13

2019-09-20

2018-08-24
2017-10-20
2017-09-29